It's been about 7 weeks since the tornado hit. A lot has happened in my town. Sometimes I drive around and think, "My town is broken." And then I'm reminded that it may be broken but it is healing. So many people from all over have come to help my town. One of the coolest things has been seeing all those different people that are here to help.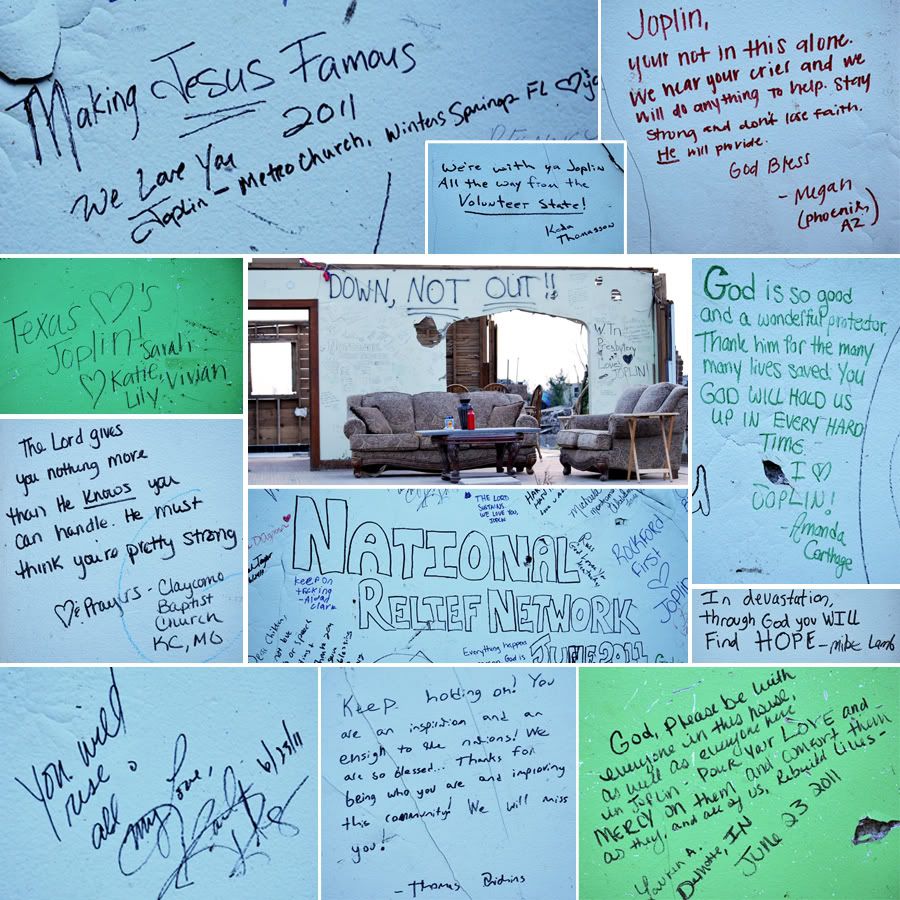 This first image is my favorite. Last weekend I was out taking photos and drove by a house. It was missing nearly all the walls and the roof, but there was furniture set up inside; a couch and loveseat, and a dining room table and chairs, and written all over two of the main walls, where tons of encouraging messages.
The following images I wanted to share simply so I could continue to share with you small pieces of my home town.