Weekend trips to Portland are totally do able. Both times we visited Portland we did weekend trips. Portland has a lot going for it, and one of those things is that it's incredibility easy to get around. It's not like trying to get around in L.A. where traffic is the worst and it takes hours to go 8 miles, ha! Today I'm bring you our favorite Portland spots, so pick out your favorites and put them on your list for you Portland trip.
EATS
TAMALE BOY
We went to Tamale Boy right after we landed and it's so good. Read more about our experience here. If you're into clean, delicious, healthy Mexican food, then you will love this place. There a two different locations to check out, easy street parking, and indoor and outdoor seating.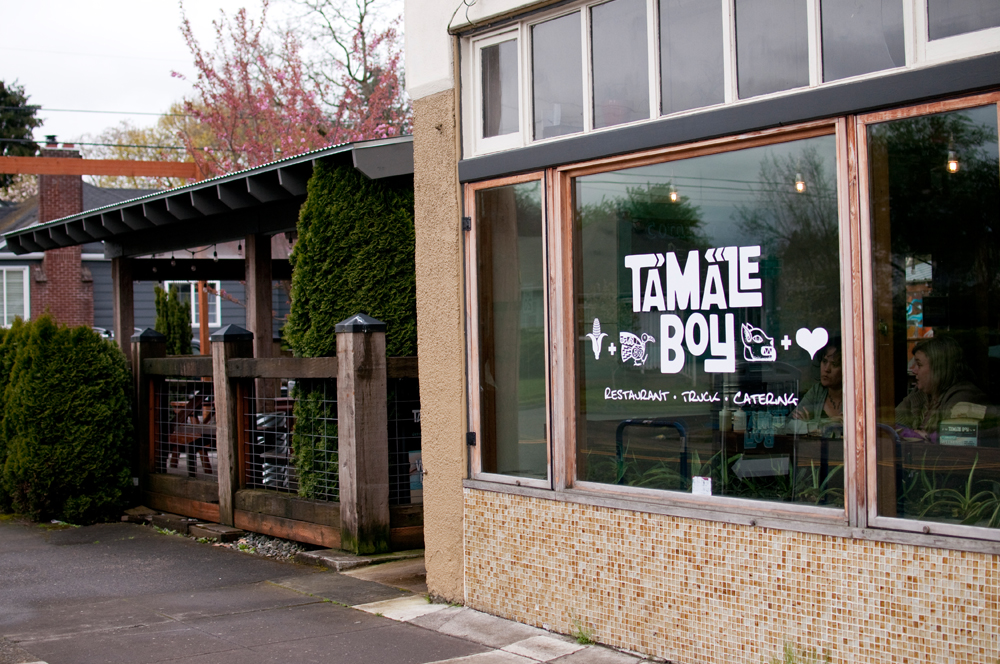 PINE STATE BISCUITS
Another one of our favorite places in Portland is Pine State Biscuits and they are worth the wait in line. It's easy to peruse the menu while you wait and the line moves pretty quickly. I needed something light the morning we arrived so I actually ordered the Green Salad and a biscuit. Tyler ordered the Double Down (I think, haha.) I'm pretty sure you could order anything on their menu and it would be amazing.
SCREENDOOR
Another amazing find was the Screen Door, the food was amazing, so so good. A little pricey, so Tyler and I shared our main dish, but so good and great portion sizes because we both left satisfied.
TREATS
STUMPTOWN COFFEE & BLACK ROCK COFFEE
This one is for the coffee lovers. I'm not a big coffee person, but Tyler is and he's always interested in checking out new places. We tried both Stumptown Coffee and Black Rock Coffee and Black Rock Coffee won us over. The coffee we tried at Stumpdown was super strong and bitter… and intense, ha! I think the consensus of Black Rock was that it was smoother. Give them both a try, but I recommend Black Rock Coffee.
VOODOO DOUGHNUTS & BLUE STAR DOUGHNUTS
This one is for all the doughnut lovers. If your into novelty doughnuts then Voodoo is your first choice. Think bacon covered doughnuts, cereal covered doughnuts, candy covered doughnuts, the list goes on and on. However, locals kept recommending Blue Star Donuts for the classic fresh baked doughnuts. I say try them both, because you can never have too many doughnuts.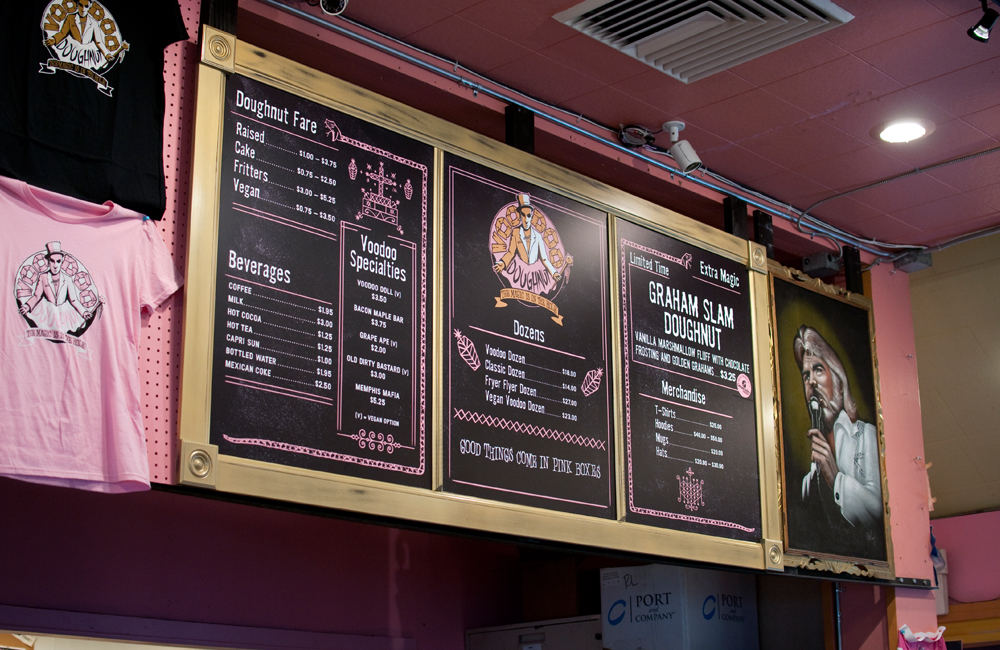 MADE HERE
Made Here has more then just treats… it's more like they have treats of all kind. When we were in Portland we were looking for goodies to pick up and take home for friends and Made Here is the perfect place. Everything is from local artisans, so you know you're getting something specifically from Portland. I found really amazing chocolate and picked up some "everything season." They have amazing leather goods, soaps, accessories… so many fun things.
PLACES
MT TABOR PARK
Mt Tabor Park is this amazing park in the middle of Portland. It's super easy to get too and it's a great place to walk around and see the city from up high. Because of it's location it's easy to stop by/check out on the way to another location. You can easily drive to the top of the mountain and walk around the trails. Absolutely worth it.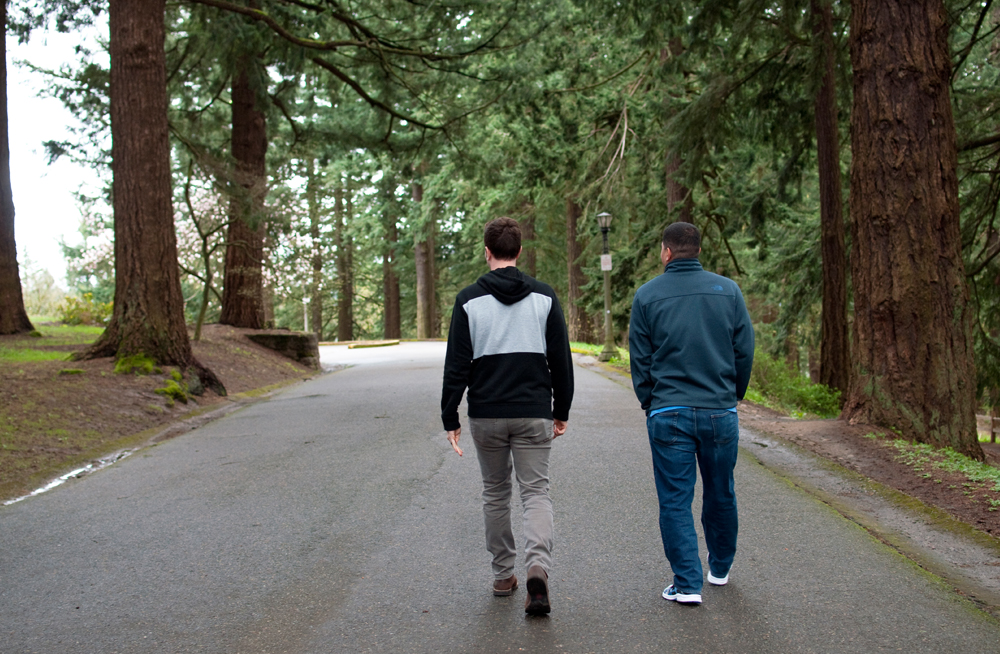 POWELL BOOKS
Powell City of Books is such a Portland thing to do, right? We checked out 2 different locations and I recommend you do the same. We checked out their most popular location in Old Town Portland, but then we also found a smaller Powell books on Hawthorne (near Mt. Tabor Park) and it has that small book store feel. So yes, absolutely go.
LAN SU GARDEN
Even if you're not super into gardens I recommend stopping by Lan Su Chinese Garden. Admission is super reasonable, you can walk through the garden in about an hour (or less) and it's really beautiful and peaceful. We visited Lan Su Garden and then went a few blocks and visited Powell Books and Made Here. It's a perfect place to stop by while in Old Town Portland. Read more about our experience here.
MULTNOMAH FALLS
This is a must, MUST, see. Multnomah Falls is one of the largest water falls in America. It's so easy to get to, parking is a breeze, you can easily walk to two different viewing decks, and on good day you can hike to the top. Put this on your list for sure. Read more about our experience here.
WAHKEENA FALLS
Wahkeena Falls is right down the road from Multnomah Falls, so again, you might as well check it out, because it's amazing. You can take a quick hike to a bridge that sits right in front of the falls and it's a quick visit too. Check out more of our experience here.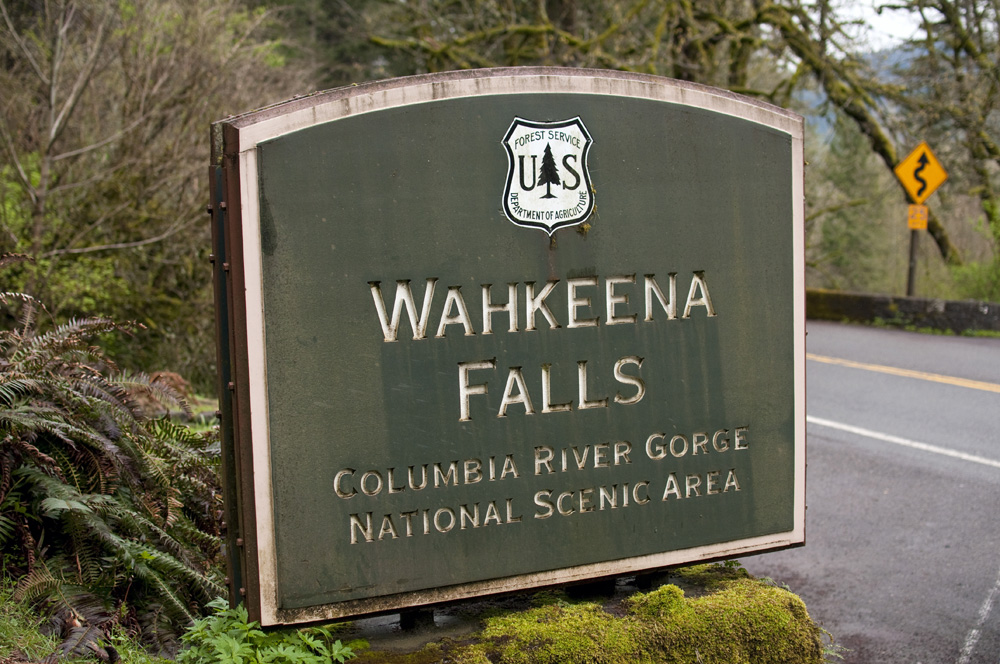 E HISTORIC COLUMBIA RIVER HWY
It's easy to get to Mutlnomah Falls by taking I-84, but when you drive back you should definitely take E Historic Columbia River Hwy. There are even more water falls to see and then you can stop at the Vista House. It does take longer to get back, but the drive is beautiful.